Doctor's Quarters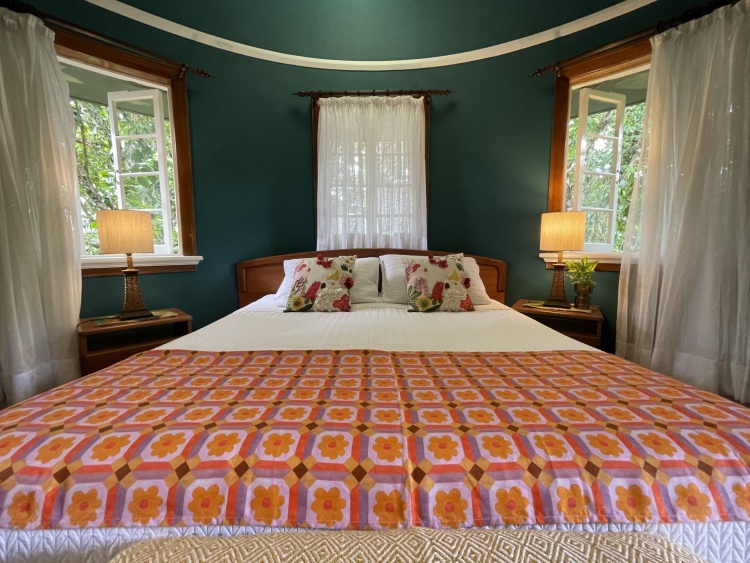 From AUD
$200.00
This is our honeymoon suite. Step back in time with it's entirely original curved features. A king size bedroom takes centre stage in the round bedroom, with beautiful timber furniture. There is a small retro kitchenette with fridge and freezer. The lounge/dining room allows for plenty of space to relax. This room is ideal for longer stays. There is also a full sized bath tub in the ensuite bathroom. This room is soon to be closed for a complete makeover. The soft pink clawfoot bathtub on the deck is gloriously awaiting it's destiny.
There is a small open balcony looking over the back garden, down to bushland and the creek.

Wi-Fi is available free.
The grounds surrounding the building have shady places with large trees.